F108/128/F138 is being officially discontinued 2019.
The new EL84 SET-FFX will be the successor and the only Single Ended EL84 / 6BQ5 amplifier we makes.
F - 1 3 8 FFX Type R
Stereo Tube Amplifier (Choice of Power-Amplifier / Integrated)
2018 :
SO... HOW DO WE TAKE THE ALREADY BEST SE-EL84 AMPLIFIER ON EARTH TO EVEN MORE EXTREME?
The answer is here... we are offering another spec on the already best F-138 FFX to another level.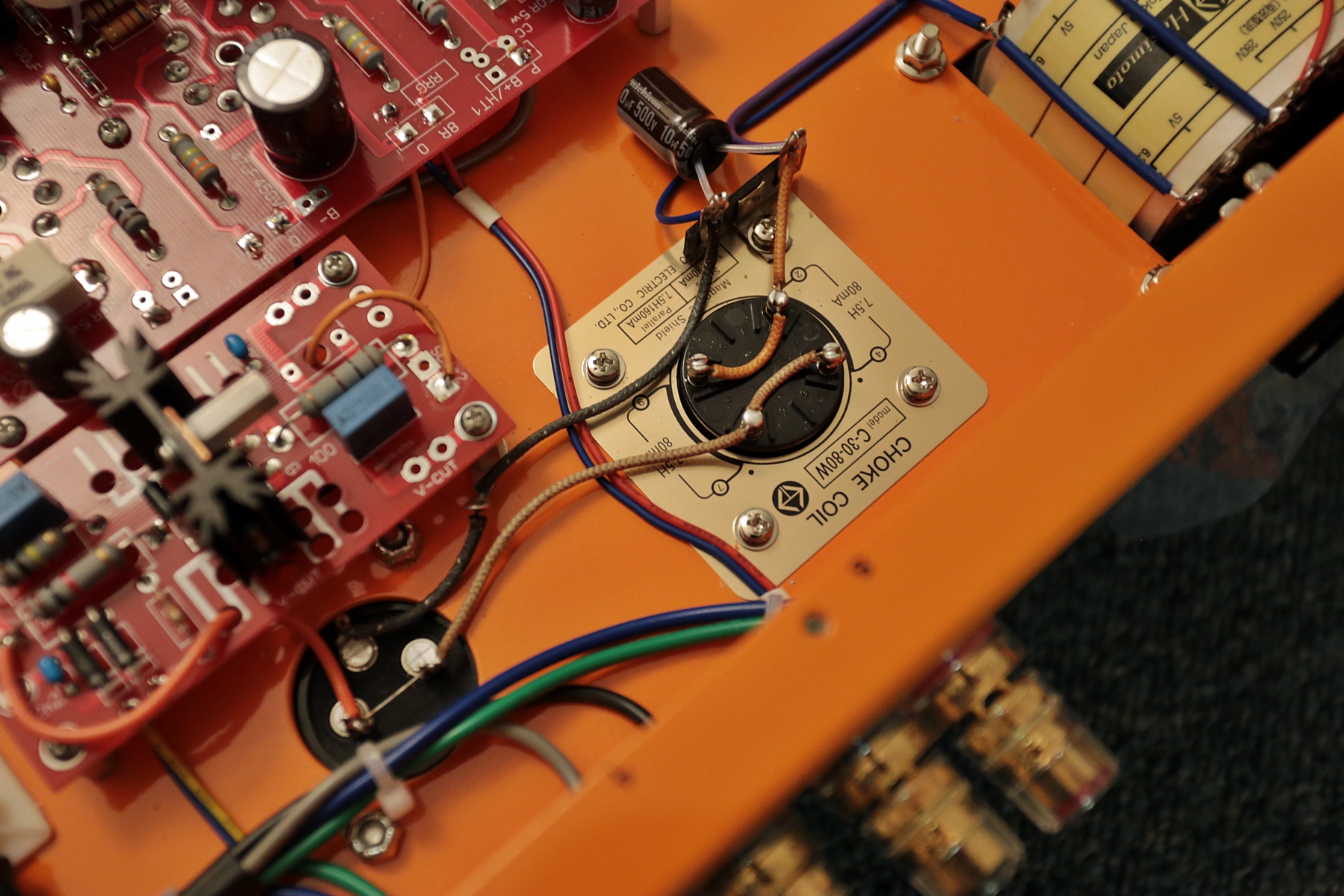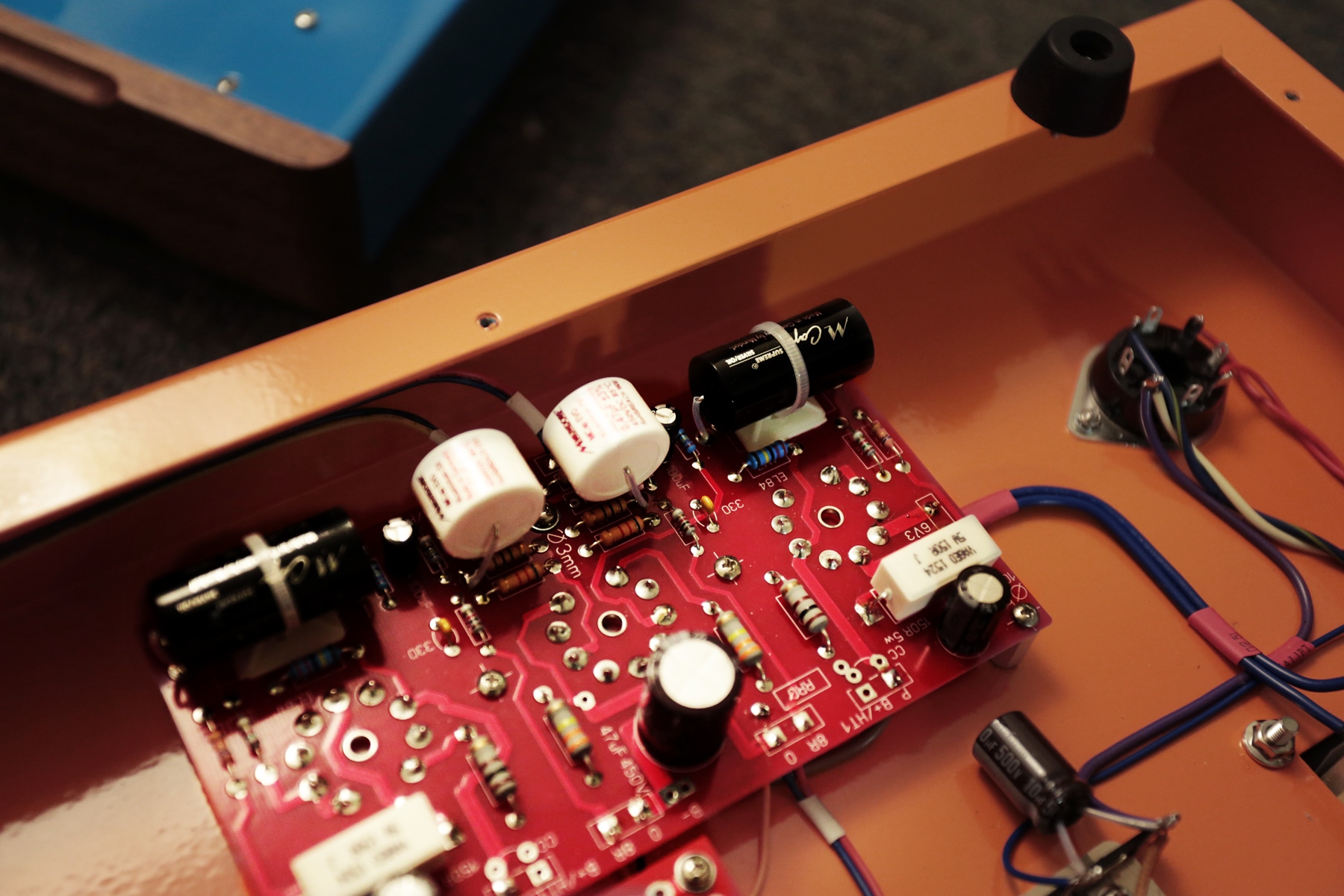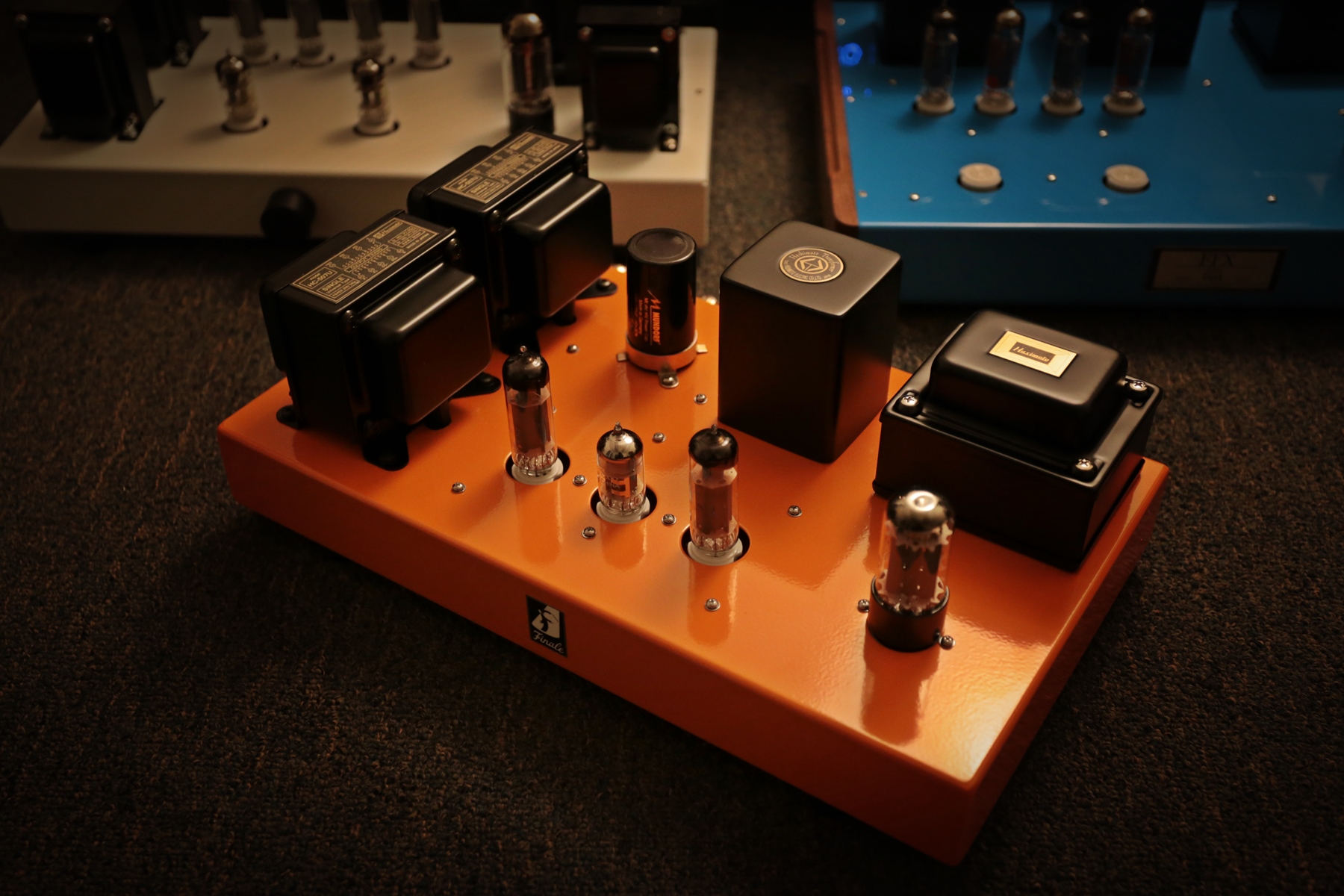 MAX OUTPUT Increased to 6W+6W

5.5W BEFORE DISTORTION of PURE CLASS A POWER

20W Core Hashimoto Output Transformers (measurements based on)

100 UF + 100 UF Mundorf ECAP (Upgraded from 50+50uf)

Input stage coupling caps upgraded to Mundorf Evo Oil

S/N Ratio better than 86 db / Input sensitivity 0.6V @ Full Power (Conservative rated)
The highlight is the power regulating module , which allows the amplifier to operate more accurate, more linear, more quiet, more efficient, more durable...etc. Which allows every bit of the circuit to fully unleashed its finest potential under the most ideal working mode at anytime, result in more power, more details, more extensions, more drivability, and more hardcore! We were surprise how powerful it sounds, more like a 300B amplifier, but with total unrestrained highs, greater openness and transparency, and more natural.
MSRP : $3,500 USD Power Amp / $3,750 USD Integrated Amp
Limited edition / Built to order / No Discount / No Tubes / Lead time required
2018 JULY
"Finale-ly: A Finale F-138 FFX Owner Takes The New F-168-II Integrated For An Extended Spin It's always" [...]
F - 1 3 8 FFX
EL84 / 6BQ5 Stereo Tube Amplifier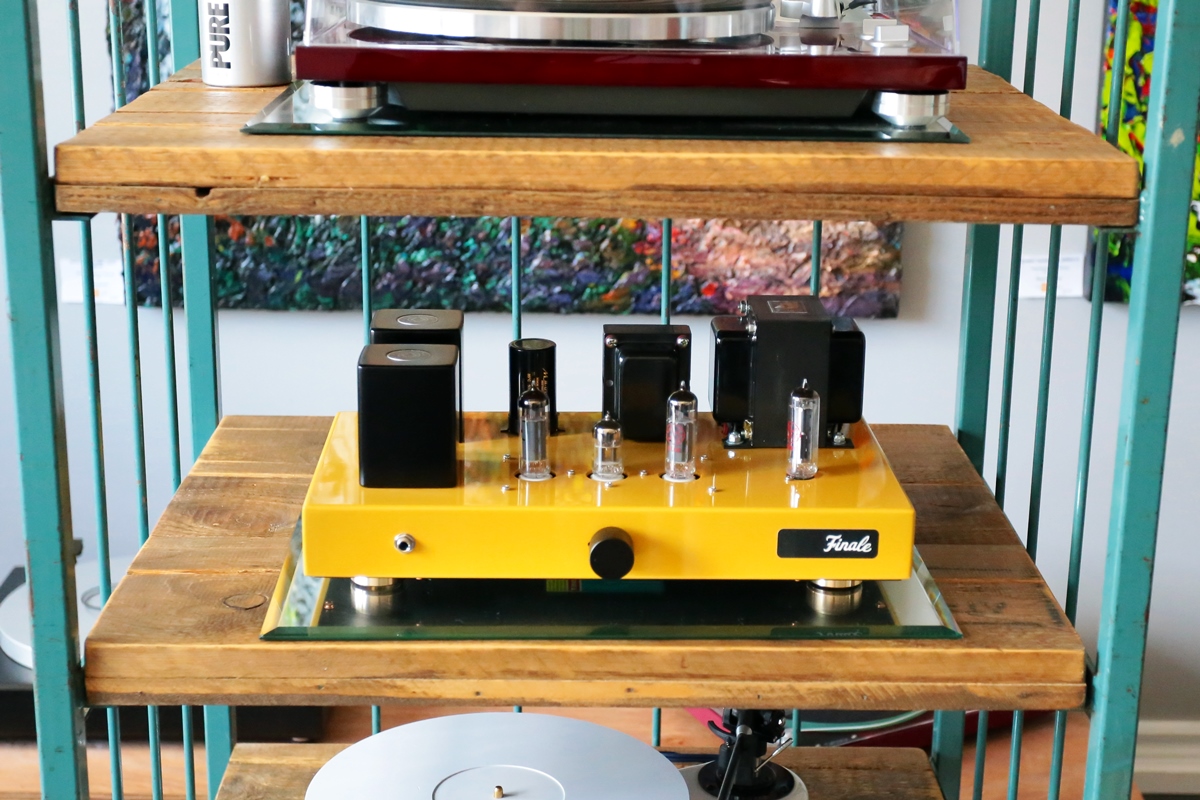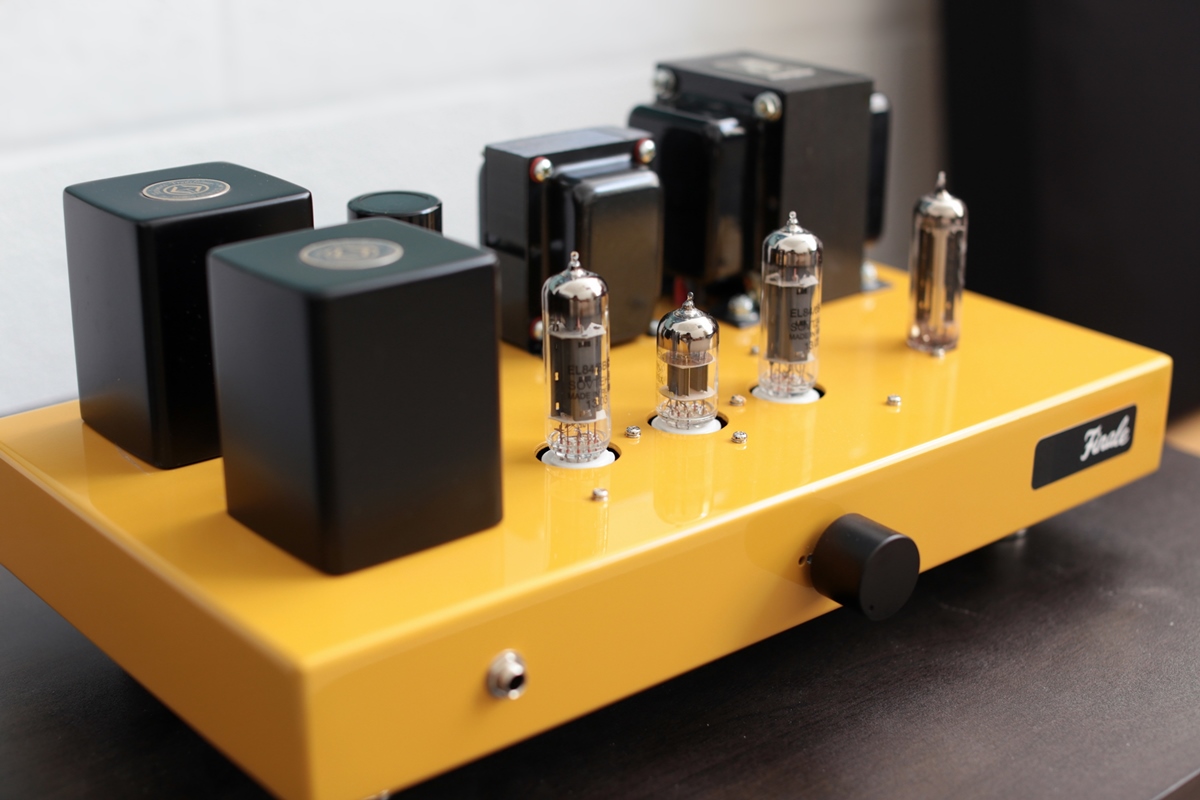 Same specifications and parts as F-138 with upgrades of:
FFX Limited Edition Power Amp / Developed complete with full suit of exotic Hashimoto transformers or equivalent high-end irons

FFX Silent Ground Technology - Thru optimal grounding network design and parts layout, along with best power supply materials for the best hum and noise control to yield the best S/N ratio.

FFX V-max Tunings - All FFX models are special unleashed by us with all its special advantage over its exotic grade parts and settings, which allow us to remapped the entire circuitry for its maximum "valves" output power and quality, both numbers and aural.

Choice of using 5AR4/GZ34 or EZ81/6CA4 for tube rectifications

Choice of Mundorf Silver in Oil or Mundorf EVO Supreme Silver Gold Oil (Recommended for speakers with forward highs)

Mundorf oversized high-end power supply capacitor (As Shown)

CMC USA Gold RCA

CMC USA Binding Post 0-8 Only (Up-gradable to 0-4-8/16 or Cardas brand connectors)

Furutech Gold IEC Inlet

QQQ JAPAN Rectifier Tube Socket

Alps Japan Vol Pot ($200 USD Option, if want to use direct as integrated amplifier - the circuit/gain stage is remapped for better use and is different to pure power amp design)

Optional : Headphone Out @ 16 ohm with remaining 4 and 8 ohms to speaker binding posts / Volume Control (Alps or TKD Grade) Perfect for lower eff planar headphones such as Audeze, plenty of drive and quiet!

The Hashimoto transformers (Former Sansui transformers maker in Japan) are finest HIFI irons that are made to last forever.

Finish : Any Triode Lab / Finale Colours / Automotive Paint ($500 USD plus 2-3 months wait)
MSRP $2,899 usd + options
Limited edition / Built to order / No Discount / No Tubes / Lead time required
DISCONTINUED (LIMITED STOCK)
Finalé F-138 Stereo Tube Power Amplifier
Quick Fact:
Pure Class A 3W+ (5W Max)

Autobias

Single Ended Pentode / Powered by EL84/6BQ5/7189

Driven by 12AX7/ECC83 Our all time favourite pre-amp / driver tube

Tube rectified by GZ34 (5AR4) Complete hand-constructed power supply stage

0-4-8 Ohms Speakers Out
Parts Highlights:
Tomiko Kyushu (Japan) Output Transformers

Mundorf Germany Audiophiler ZN & Nichicon Japan Film Coupling Caps

Hammond Canada Universal Power Transformer (CSA/SA Compliance, Universal primary with taps for 100, 120, 220 or 240 VAC, 50/60 Hz)

Hammond High Quality Over-sized Choke

High quality parts thru out!
MSRP
$1,899 USD + Tubes / Shipping
Below : Unbiased, nonpaying review by Audioreview.ca
Design Philosophy:
Our favourite EL84/6BQ5 single-ended design in a more proper and serious power amp form.

Attention is paid to the better planned/spacious layout (read better S/N ratio and more upgrade/uses possibilities) and ;

The totally redesigned power supply stage - changes include a new universal voltage power transformer, bigger/better grade power supply e caps, a bigger / higher grade choke transformer, and to ability to use the larger and more tuneful rectifier tubes and more.

The power amp is voiced and developed with the custom handmade Tomiko Kyushu's Output Transformers, and the all Mundorf's ZN film caps. (We had lengthy sound tuning into this specific amp)

Perhaps your best bet in finding the best EL84/6BQ5 power amp on the market! We love the measurement outcomes, especially on its self noises and S/N ratio, it is as quiet as solid state gears

If you are looking for that tube bloom, holographic, and the famous seductive sound of single ended EL84//6BQ5 tubes, this is it! It just sounds uniquely good, even us, we kept coming back to this amp, although we have plenty of more expensive and more complicated triode tube designs in the house. It's sound signature just can't be heard anywhere else.